0,96"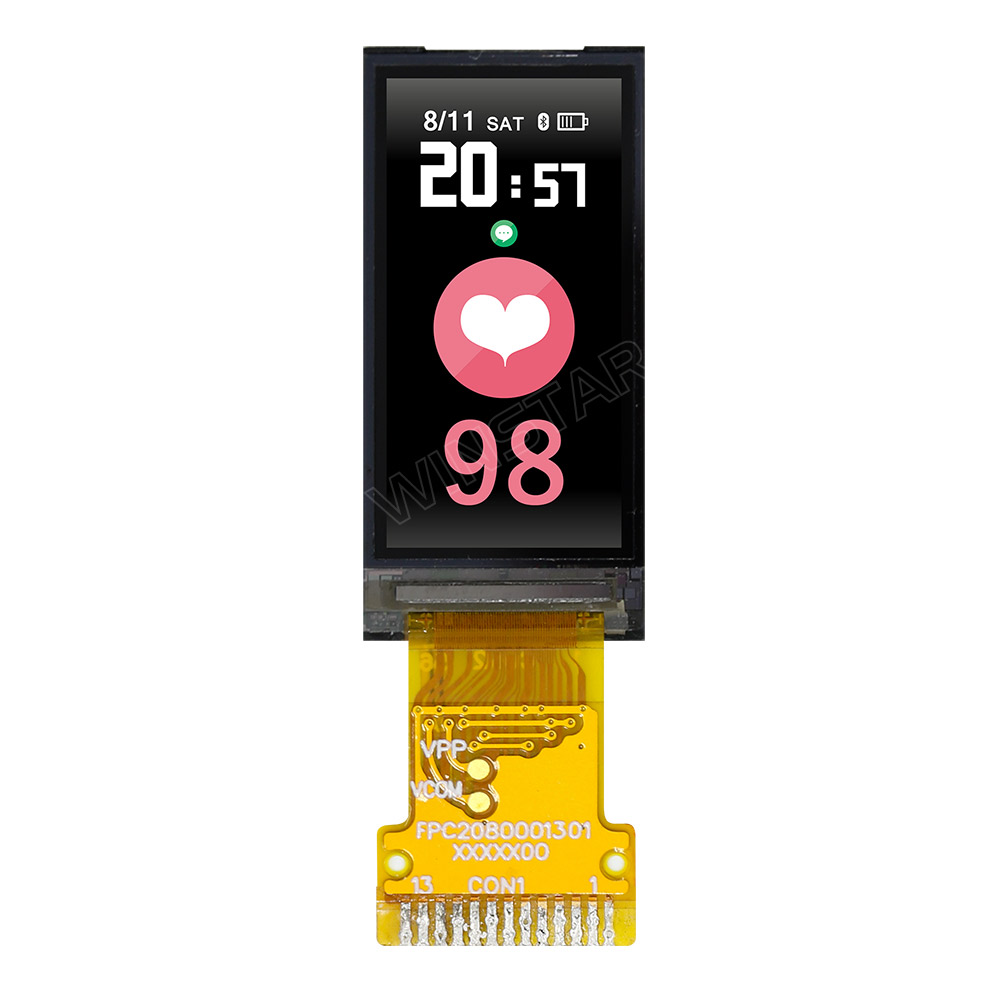 0.96" Mini IPS TFT LCD Display (80x160)
►Mini TFT LCD Display
►Size: 0.96"
►Resolution : 80×160 dots
►View Direction: IPS
►Interface: SPI
►Built-in Controller: ST7735S
►Control-Board : No
►Brightness(cd/m²): 500
►Frame Through Hole: No
►Touch Screen : Without touch screen
DESCRIPTION
WF0096ATYAA3DNN0 is a 0.96 inch IPS Mini TFT LCD display module, resolution 80 x 160 pixels. This 0.96" TFT module is built-in with ST7735S controller IC, it supports 4-wire SPI interface, supply voltage (VCC) range is from 3.0V to 3.6V, with brightness 500 nits (typical value), contrast ratio 800.
This 0.96 inch Mini TFT LCD Display is portrait mode with IPS (In-Plane Switching) Panel which having the advantages of wider viewing angle of Left:80 / Right:80 / Up:80 / Down:80 degree (typical) and having 2:1 aspect ratio. It is ideal for wearable devices, medical devices, etc. This module can be operating at temperatures from -20℃ to 70℃; its storage temperatures range from -30℃ to 80℃.
———
Back
---